Graduate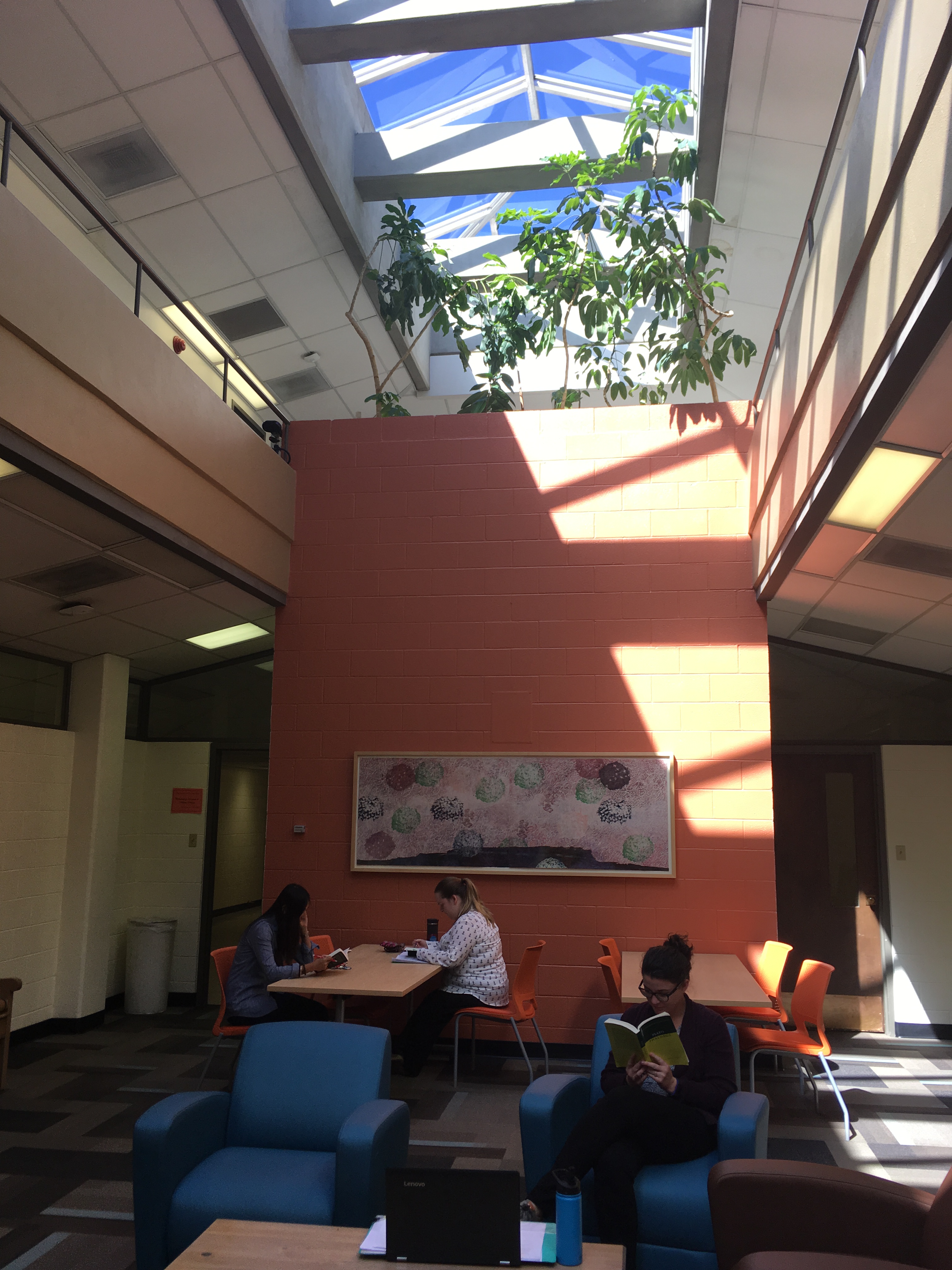 CL/CS M.A. students study in the World Languages Commons in Ortega Hall
The M.A. and Ph. D. programs in the Department of Foreign Languages and Literatures offer a transition into advanced literary and cultural study. Dedicated to fostering innovative critical approaches to literature and culture, the FLL graduate programs help students build from their existing intellectual strengths and often diverse backgrounds.
Students benefit from both individualized faculty attention and involvement in an interdisciplinary research community. In their courses, they encounter the paradigms, major movements and emerging areas of study critical to their own disciplines — French and Francophone Studies, German Studies, and within the CL/CS, the concentrations in Classics, Comparative Literature, and Cultural Studies. They receive professional training focused on developing their own research profiles, compiling a portfolio of teaching techniques, and strengthening their writing and communication skills, including proficiency in foreign languages.
Most importantly, our programs provide a time, a set of intellectual and creative resources, and a place for becoming actively involved in debates about why and in what ways literature and culture matter. As Abdourahman A. Wabari wrote recently in For a World Literature:
It is not insignificant to point out that the most engaging writers and thinkers of recent decades have by and large been teaching in North America. From the campuses of New York, UCLA, and Albuquerque, they have been cultivating the larger world, embracing their communities, mixing genres and inventing livable dreams for tomorrow.
All graduate students are eligible to apply for financial support. We offer M.A. and Ph. D. students the opportunity to teach courses in French, German, Latin, Ancient Greek, Russian and other languages, as well as to assist in large Humanities courses taught in English. Students are also eligible for Teaching Assistantships in other disciplines, including English and Religious Studies.
Please explore the FLL Graduate Programs section for more information.
Graduate Degrees
The Department of Foreign Languages and Literatures (FLL) offers the following graduate degrees:
All graduate programs are administered by a Graduate Committee composed of three members of the FLL graduate faculty, the Director of Graduate Studies and the Chairperson of FLL. Except for the internal regulations and requirements outlined below, all degree programs are subject to the terms of The University of New Mexico Catalog in effect at the time a student is admitted into a specific program.
All graduate students must demonstrate proficiency in another language either through a four-semester sequence of course work, a proficiency exam, or proof of equivalent knowledge acquired elsewhere.
How to Apply to FLL Graduate Programs
Our online application will allow you to upload all your necessary documents for application to the program of your interest. Within the application, make sure to click the Application Instructions to see program specific requirements.
Click here for the Application Instructions
Please contact the Director of Graduate Studies (Katrin Schroeter) or the graduate advisor for the individual program in case you have any further questions about the material to be submitted.
Graduate Advisors