Arabic

Cityscape of Dubai. UNM's intensive Arabic Program embeds language learning in encounter with the lived experiences of peoples in the extended Arabic-speaking world.

Heather Sweetser  -   2022 ACTFL

National Language Teacher of the Year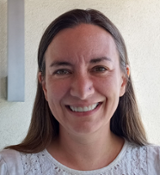 Please click
 

here to read the announcement.


Arabic is a language with a rich intellectual and literary heritage, and has been a dynamic resource for political and cultural expression from pre-Islamic times to the present. Studying Arabic provides students with the skills to analyze a wide variety of political, social, religious, and cultural contexts from the Middle East and North Africa to Arab diaspora communities across the world.
The UNM Arabic program offers courses at the elementary, intermediate, and advanced levels that focus on developing students' linguistic competence via culturally-situated contexts and cross-cultural comparisons.
Undergraduate Advisor - Emma Trentman
Check out the University Catalog for Arabic!
Check out the Arabic Studies Events!