Christopher Hetherington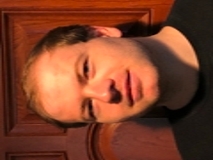 Email: chetherington@unm.edu

Office: 347A

 

Office Hours: Please email for appt.
Biography:
Christopher David Hetherington was graduated with a double major B.A. in Psychology and Global Studies (Spanish Minor). Broadly, his interests involve the intersections between literature and philosophy, philology and theology in terms of Critical Theory, Classics and Social Thought. At present he is investigating the uses, poetics and metrical contexts of π
αράσημον whilst informed by linguistics, numismatics and metallurgy in order to consider notions of that which may be true, and that which may be counterfeit. And what has love got to do with it?