Sexual Antipodes: Enlightenment Globalization and the Placing of Sex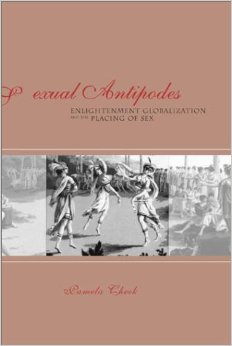 Sexual Antipodes is about how Enlightenment print culture built modern national and racial identity out of images of sexual order and disorder in public life. It examines British and French popular journalism, utopian fiction and travel accounts about South Sea encounter, pamphlet literature, and pornography, as well as more traditional literary sources on the eighteenth century, such as the novel and philosophical essays and tales. The title refers to a premise in utopian and exoticist fiction about the southern portion of the globe: sexual order defines the character of the state. The book begins by examining how the idea of sexual order operated as the principle for explaining national differences in eighteenth-century contestation between Britain and France. It then traces how, following British and French encounters with Tahiti, the comparison of different national sexual orders formed the basis for two theories of race: race as essential character and race as degeneration.
Available for purchase here.