Rome Season Two: Trial and Triumph (Screening Antiquity)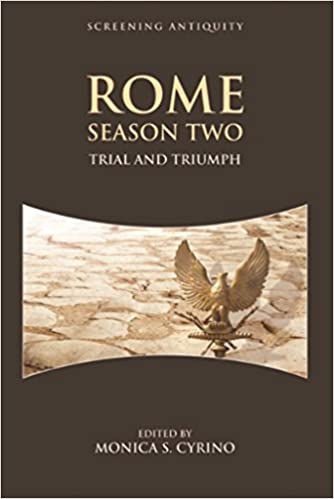 Set in the turbulent years after Caesar's assassination in 44 BC, Season Two of the HBO-BBC series
Rome
lays bare a city shaken by the violent power struggle between Octavian, Caesar's adopted son and heir, and Mark Antony, his most trusted general, bound in the seductive spell of Cleopatra.
Rome Season Two: Trial & Triumph
is the first academic volume to explore the second season of this critically acclaimed and commercially successful drama. It brings together sixteen pioneering and provocative essays written by an international cast of leading classical scholars and media critics. Focusing on the series' historical framework, visual and narrative style, thematic overtones, and influence on modern popular culture, this book also engages with the authenticity of the production and considers its place in the tradition of epic films and television series set in ancient Rome. With a foreword by the producer and historical consultant on the series, this volume is both scholarly and entertaining. It will be an invaluable resource for students and scholars in Classics and Ancient History as well as Film and Media Studies.
Available for purchase here.