Legal Oppositional Narrative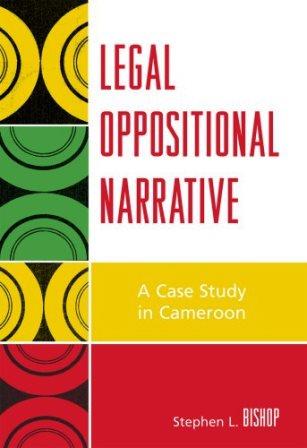 This book examines the possibilities of opposition to government-supported, dominant social orders through legal writing using post-Independence (1960-61) Cameroon as its example. 'Legal writing' in this case encompasses traditional fictional works such as novels, plays, and short stories that deal with legal themes, settings, and language, but also works that are less-often considered as traditional narratives such as legal case decisions, textbooks, and articles. An investigation of such Cameroonian texts demonstrates the potential uses and effectiveness of oppositional narrative, as defined by such authors as Ross Chambers and Michel de Certeau, within postcolonial legal systems in order to influence a different reading of the legal and social order.
The investigation treats both narratives of resistance and oppositionality, and concludes that oppositional literary and legal storytelling offers more hope for subverting and changing the dominant social discourse than more conventional means of legal resistance. Although the two approaches overlap, oppositional legal narratives offer greater opportunity for fostering lasting social justice than legal narratives of resistance, especially within the legal system of Cameroon, which is both unduly influenced by an oppressive government and singular in its organization. This system is split between indigenous legal traditions, Francophone civil code law, Anglophone common law, and thus it presents a complex, pluralistic legal and social atmosphere that is unsuitable for dictatorial, revolutionary change while at the same time offering potential discursive space for oppositional writing and reading.
Available for purchase here.