Empires of Love: Europe, Asia, and the Making of Early Modern Identity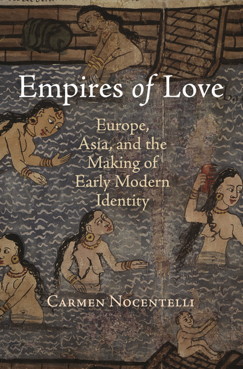 Through literary and historical documents from the early sixteenth to late seventeenth centuries—epic poetry, private correspondence, secular dramas, and colonial legislation—Carmen Nocentelli charts the Western fascination with the eros of "India," as the vast coastal stretch from the Gulf of Aden to the South China Sea was often called. If Asia was thought of as a place of sexual deviance and perversion, she demonstrates, it was also a space where colonial authorities actively encouraged the formation of interracial households, even through the forcible conscription of native brides. In her comparative analysis of Dutch, English, French, Italian, Portuguese, and Spanish texts, Nocentelli shows how sexual behaviors and erotic desires quickly came to define the limits within which Europeans represented not only Asia but also themselves.
Drawing on a wide range of European sources on polygamy, practices of male genital modification, and the allegedly excessive libido of native women, Empires of Love emphasizes the overlapping and mutually transformative construction of race and sexuality during Europe's early overseas expansion, arguing that the encounter with Asia contributed to the development of Western racial discourse while also shaping European ideals of marriage, erotic reciprocity, and monogamous affection.
Available for purchase here.